B.A.Sc., M.A.
Recovery Coach, Mental Health & Survivor Advocate, Humanitarian Consultant,
A traumatic injury can knock a person off their feet and play havoc with their personal and professional lives, in ways they don't expect or understand. Critical incidents can have disruptive impacts on organizations and tensions in their teams, creating challenges on the path forward to providing appropriate support.
Injured people are afraid, will they ever work again, and how?
Leaders ask, will sympathizing with injured staff mean becoming legally liable, and how?
The path from injury to recovery is lined with critical decisions. Getting these wrong can prematurely end careers, stop healing, and be detrimental to collaborative work in teams.
Getting recovery right can get people back on their feet quicker, keep organizations focused on delivering their mandates and be a motivator for growth.
There are achievable actions for both the injured person and the organization to improve outcomes after critical incident injuries. Steve can help.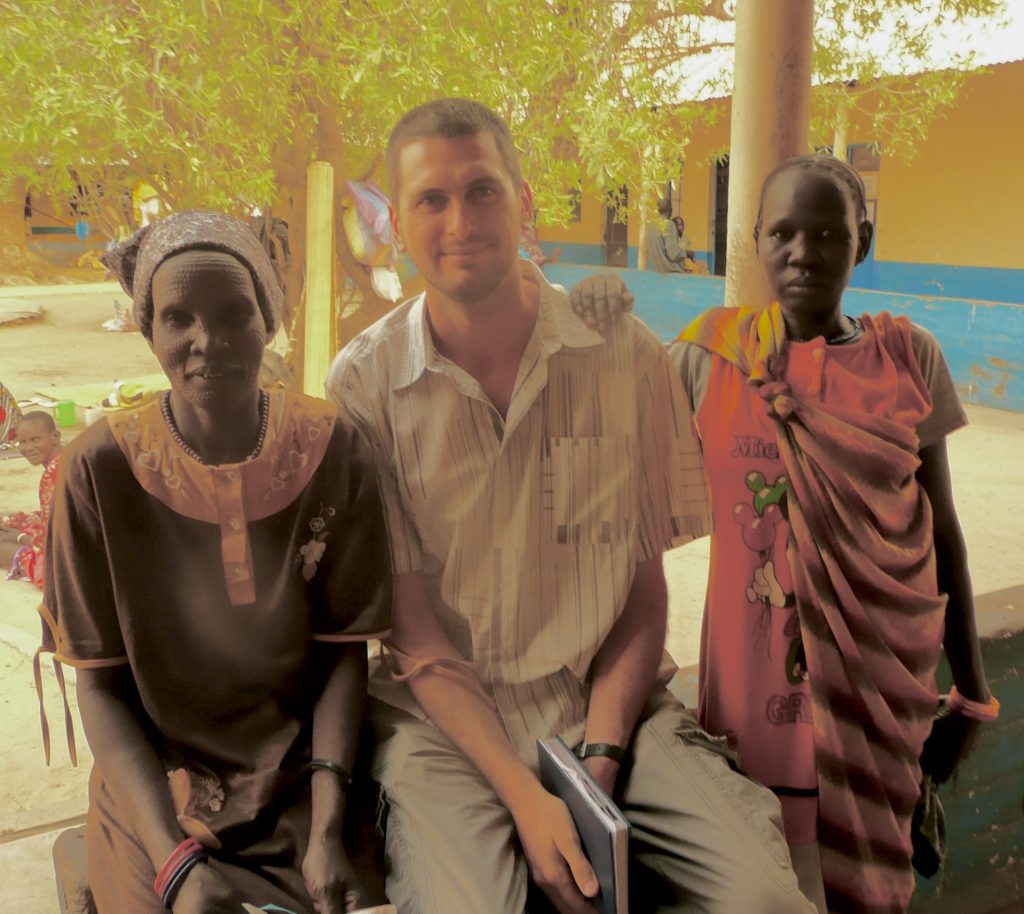 Steve Dennis, founder and owner of Steve Dennis Consulting, has over 20 years of professional experience in humanitarian aid programme management in complex settings, conflict resolution, mediation and survivor advocacy. Following a traumatic incident leading to severe personal injuries, Steve's pursuit for accountability and closure led to a precedent setting lawsuit. Steve brings his unique credentials to help individuals and organizations recover from injury or grievance quicker, and grow better.
Steve's Bio
After working as a civil engineer in Canada in the late 1990's, Steve started working as a field based humanitarian aid worker in 2002, in Africa, Asia and the Middle East, for various NGOs and UN agencies. These include the World Food Programme, Médecins Sans Frontières, United Nations Department of Safety and Security, and others.
In 2012, while working in the Dadaab refugee camp in Kenya, armed men attacked a convoy Steve was travelling in. In the attack, five staff members, including himself, were shot (one fatally), and he was kidnapped with three colleagues. Days later, they were rescued in another violent gunfight.
In 2015, Steve won a precedent setting court ruling of gross negligence against his former employer, revealing throughout the organization a heightened level of disregard for staff safety. Also, the court found grossly insufficient care for injured staff.
Steve now works with individuals and organizations along their path from injury and grievance to recovery as well as skills development and growth. This work is not only related to better navigating the landscapes of Duty of Care and risk management, but also capacity development in programme management, leadership and breaking stigmas on mental health issues.
Consulting for Individuals
"The landscape of Duty of Care for staff has changed. It is harder for organizations to ignore supporting their injured staff."

HR Director of Global NGO
Have you been injured and are struggling to find a clear path to recovery?
Are you trying to define what closure looks like after a critical incident or significant grievance?
Steve uses a combination of coaching, mentoring and programme management approaches to:
help people identify their recovery objectives,
use related situations and case studies to guide action,
implement a programme management structure to reach goals.
Consulting for Organizations
"duty of care is a legal obligation that organizations in the international aid sector must adhere to and that they must do so to the same standard as any other employer… embracing duty of care leads to a better organization."

– Kemp, E. and Merkelbach, M. (2016)
Does your organization have a comprehensive (and practiced) Duty of Care policy including support to staff post-critical incident or through grievances?
Is your organization currently trying to support injured/affected staff, but reached a road block?
Do you want to learn more about structuring a survivor advocate role in your crisis response?
Steve uses a combination of Duty of Care legal framework, as well as operational experience to guide organizations on their implementation of getting it right in their Duty of Care, including survivor advocate support to injured staff.
Speaking & Training
"Steve's approach and presence in the training provide an important credibility to the subject."

– Global Security Director, NGO
Steve draws on his personal experiences in humanitarian programming and case study of kidnapping as well as his journey navigating the landscape of recovery and organizational duty of care to deliver engaging talks and training to various organizations and conferences.
Topics:
Avoid getting sued: how to fully support your staff's recovery from injury,
Avoid suing your employer: how to articulate what you need, and what the organization should support you to get, to recover from a work place injury,
Getting it wrong and getting it right: how to make the right choices along the path of Duty of Care,
Managing optimism in implementing comprehensive risk management approaches,
Other: Steve brings bespoke insights from the research on his kidnapping and a range of other critical incidents to audiences interested in doing better while delivering programmes in high risk environments.
"Dennis brings invaluable personal experience to our kidnap preparedness and management module in a way that leads to active engagement and increased interest."

– Director of Security, Global NGO
"By reflection on best practice and principles that exist within the training on the subject, Dennis is able to take this reflection and challenge it to be contextual relevant."

– Global Head of Security, Global NGO
Duty of Care:
After successfully winning a precedent setting lawsuit, Steve is a frequent speaker and advisor for numerous organizations trying to do better in implementing their Duty of Care.
For individuals, Steve Dennis has advised, coached and mentored dozens of people in their journey from injury to recovery and onward to growth and closure using personal experience, related cases and a growing body of knowledge related to injury, Duty of Care and growth.
Survivor Advocacy
"The survivor advocate's role is to help the survivor consider their options and provide them with the information necessary to make informed decisions. Once a decision is made, the advocate is responsible for supporting the survivor in the implementation of that decision."

Columbia University Health
SBRT Concept Defined

While working in South Sudan, early 2000's, Steve marvelled at both the appropriate design of the local round tukels (mud huts) as well as the awkwardness when using conventionally square cornered beds, desks and other furniture. Calling attention to scenarios when two or more logical, but conflicting circumstances block problem solving; the descriptive term, "Square bed, round tukel" (SBRT) emerged.
Steve Dennis Consulting delivers bespoke solutions when seemingly conflicting situations occur.
Mental Health Advocacy:
"PTSD? That happens to soldiers… not me."

Steve's response to his psychologist after first diagnosis.
Leveraging personal experience with Post Traumatic Stress Disorder (PTSD), Depression and Anxiety, Steve helps organizations structure their post-incident support to staff exposed to physical and mental health injuries. As well, Steve supports individuals experiencing these challenges, to get the right support to make their progress from injury to recovery and growth. Steve frequently speaks as a mental health advocate about the journey from injury to recovery and growth, including Post-Traumatic Growth.
Contact